Comparing Answers of Generative AI
More Appropriate Generative AI Output by Comparing Answers
In the last year, Large Language Models have gone from a technology relatively unknown to the general public, to an ubiquitous household name in the world of Artificial Intelligence and indeed, the world at large.
With all the attention LLMs have garnered recently, anybody working on this technology will understand the need to tune their model not just to provide the right answer, but to provide the right tone as well, or to tune the model to other, more subjective criteria.
One way to do so is to compare the answer to the same question from different iterations of your model, or to otherwise compare answers. With a large crowd available for any locale imaginable, Defined.ai is your trusted partner to evaluate your LLM output any way you see fit. Below you can find a couple of examples, but the options are unlimited!
Example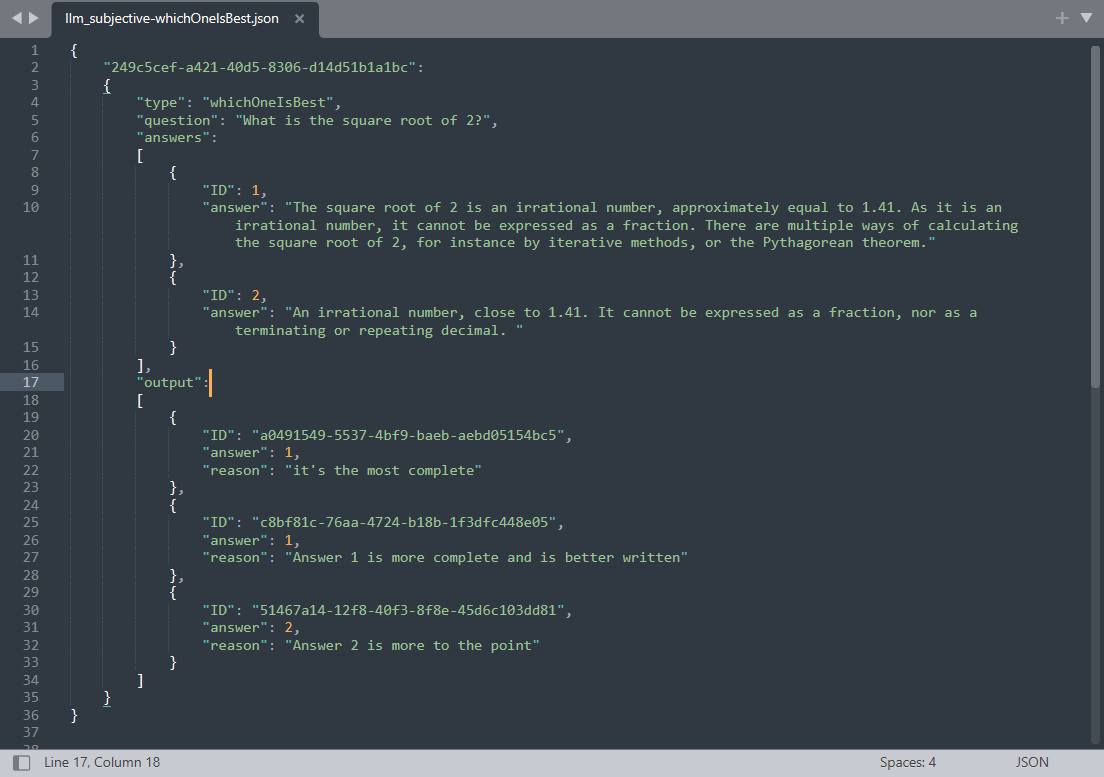 Contact Us
If you want to learn more about our services for Generative AI, fill in the form, and we will get back to you shortly!
You might also be interested in: